 Our products work or you'll get all of your money back. Free shipping on all orders over $50 USD Over 12 500 Runners solved their plantar fasciitis with us in 2021
Get back to running pain-free and never stop running again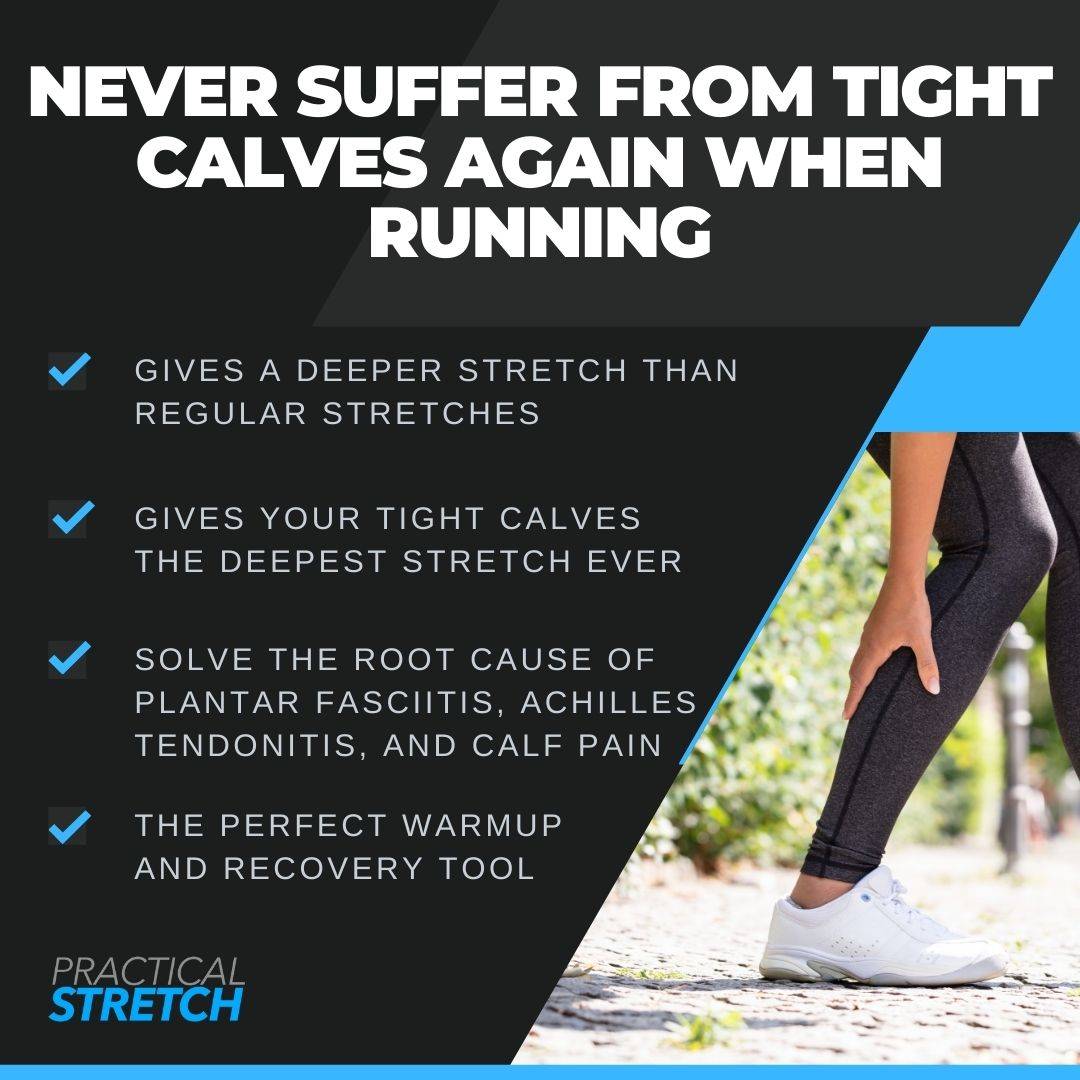 Instantly knock out plantar fasciitis foot pain so you can get back to running pain-free
The Deep Calf Stretcher gives your tight calves the deepest stretch ever that instantly helps with calf pain from tightness so you can run at your best and recover between run faster. It allows you to increase your mileages faster which means that you will be able to reach your running goals faster. This makes running much more fun!
WHY THE DEEP CALF STRETCHER

IS ESSENTIAL FOR RUNNERS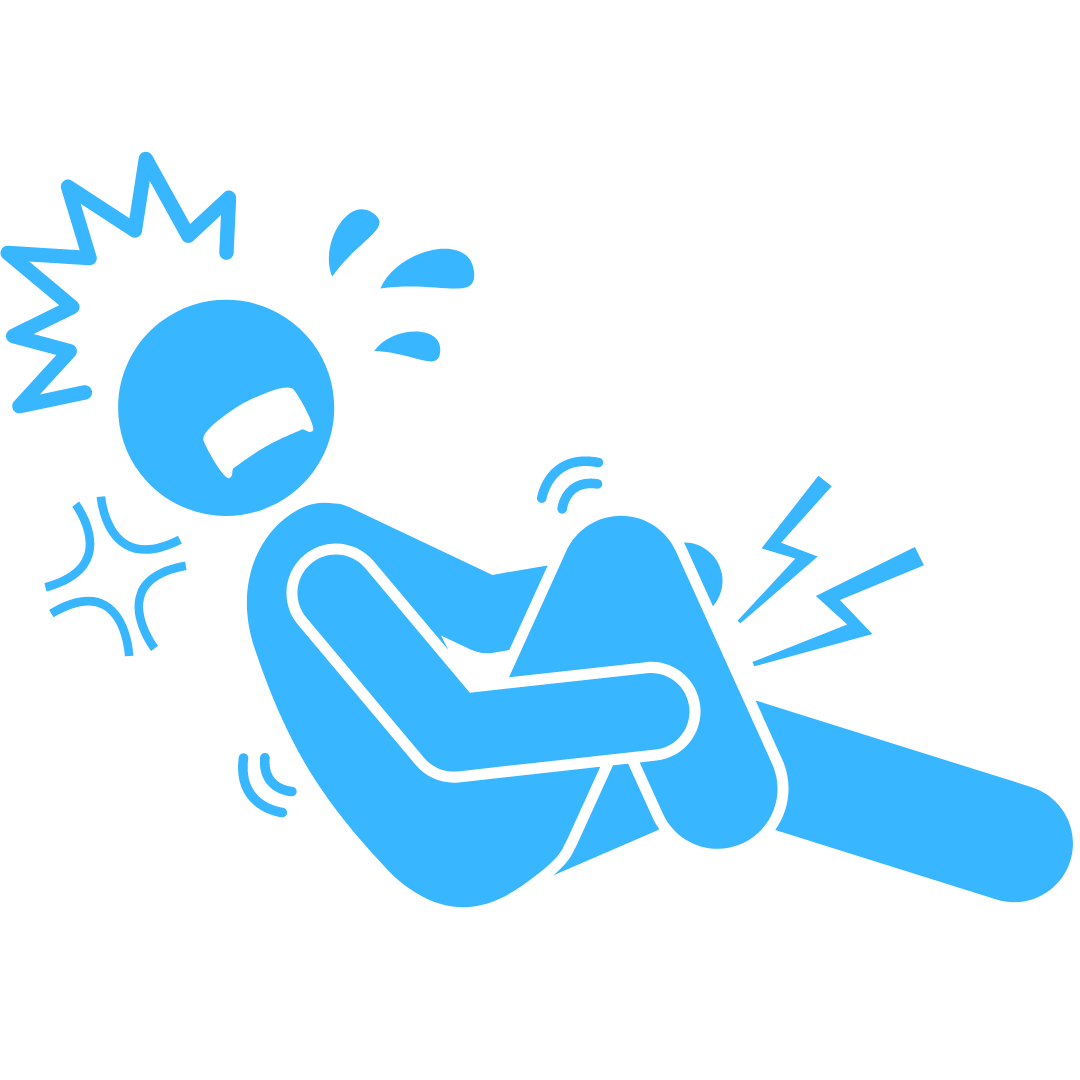 Prevent dramatic running injuries that would force you to stop running for weeks or months
By keeping your calf muscles flexible, you will prevent calf pain, plantar fasciitis, Achilles tendonitis, calf strains, and increase your recovery time between runs. This allows you to progress and increase your mileages faster.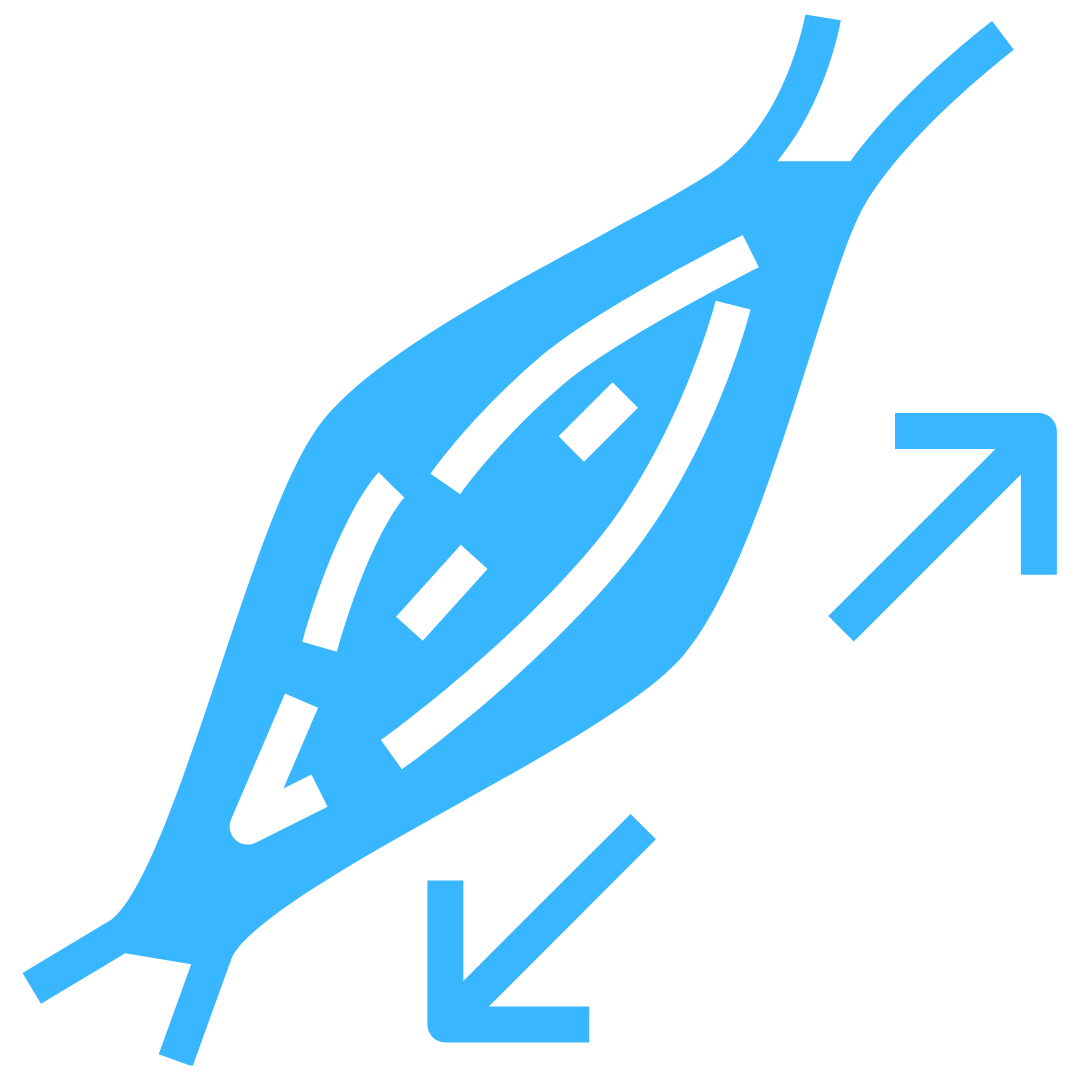 Gives you a MUCH deeper calf stretch than regular stretches
If regular stretches worked so well, then Runners would never suffer from any calf tightness, plantar fasciitis, Achilles tendonitis, and calf pain. Our stretches is guaranteed to give you the deepest calf stretch ever so you can run more consistently at your best.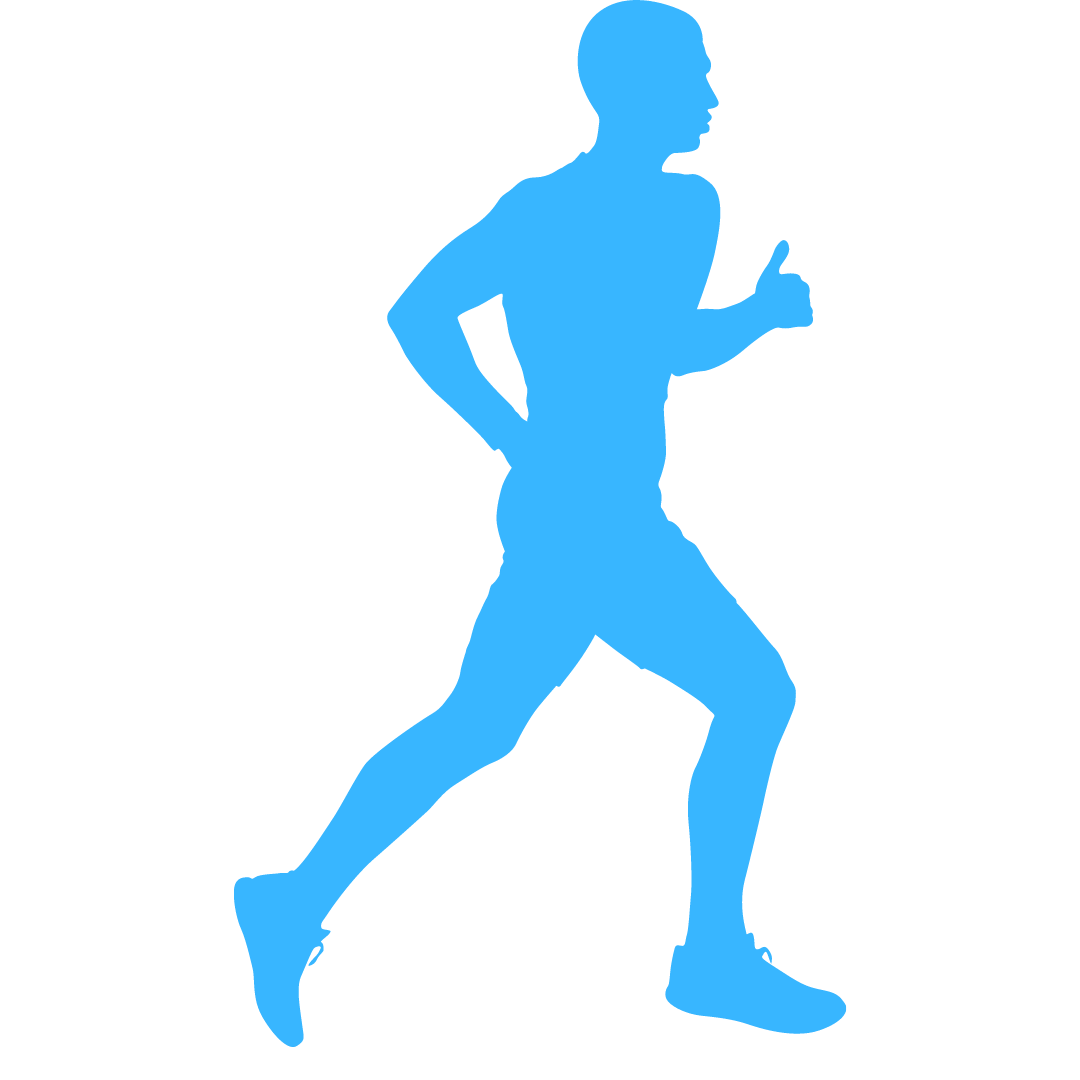 Recover faster between runs by always giving your tight calves a good stretch
Stronger calves from stretching properly mean better running form, more explosive power, and faster times which is why you need to properly maintain your calf flexibility.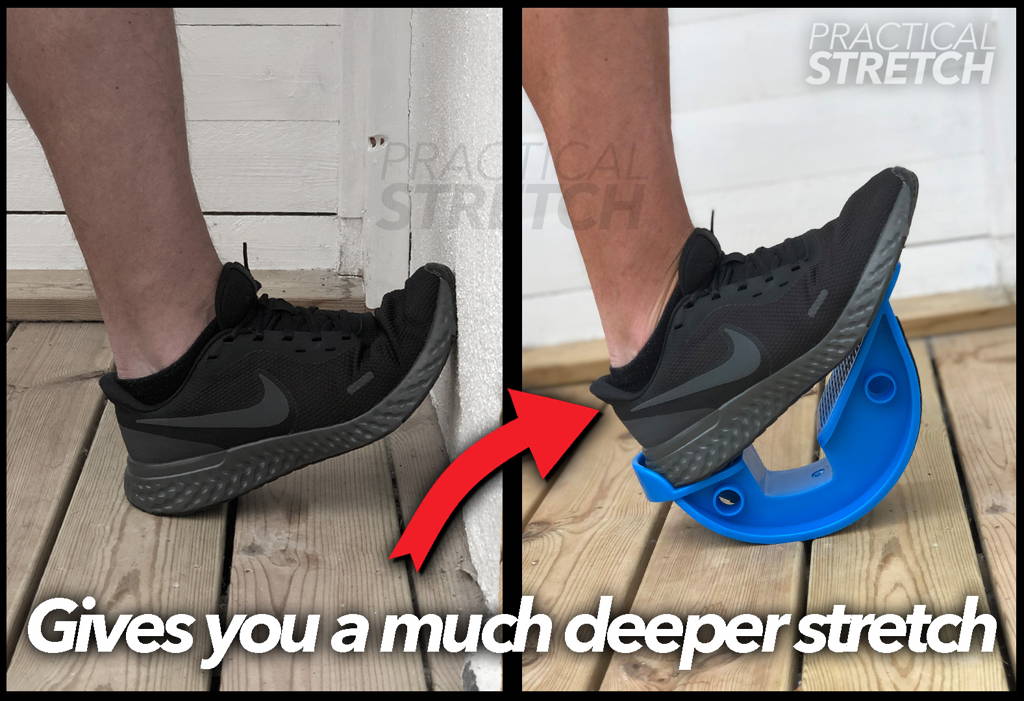 Nothing worse than when it's a perfect day for a run but your awful plantar fasciitis makes it impossible to even walk.

Try the PracticalStretch Deep Calf Stretcher or any other product for 60 days and if you don't like it, you'll get all of your money back.

We have 12 500+ runners who solved the root cause of plantar fasciitis with our products and that's why we have such a bold guarantee.

You have nothing to lose. The only thing you will lose is your heel pain.
Other PracticalStretch Products

The Plantar Fasciitis
Electric Massager for instant pain relief
The PracticalStretch Plantar Fasciitis Massager works by sending gentle electrical impulses through the skin and to the nerve endings via electrode pads in your foot.

This blocks plantar fasciitis pain signals to the brain, and replaces the pain with gentle tingling and massaging.

These impulses will also release endorphins, the body's natural painkiller, and will increase blood flow to your foot which encourages faster plantar fasciitis healing.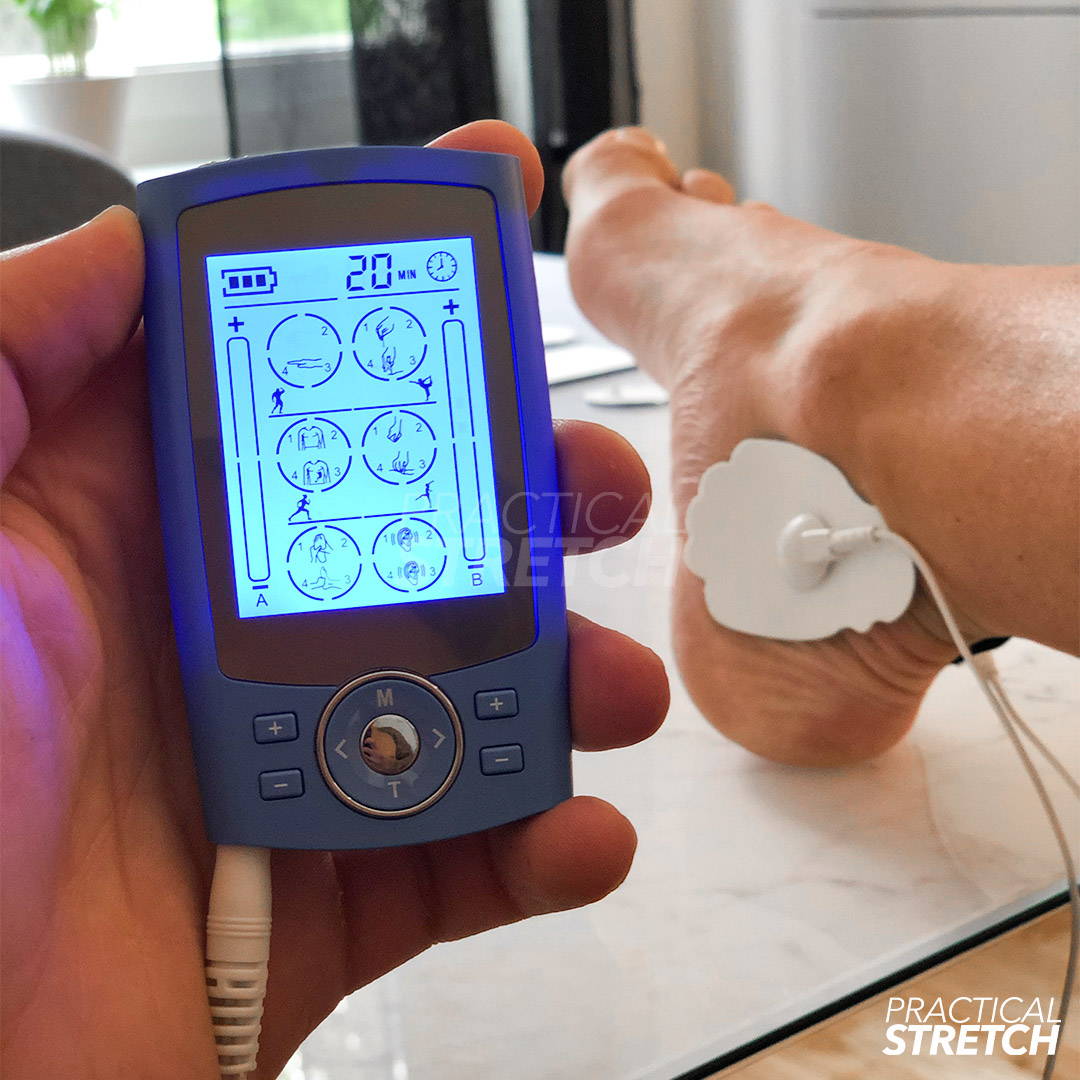 The Plantar Fasciitis
Ice Therapy Wrap
The Practical Stretch™ ice wrap instantly helps you relieve the pain from your plantar fasciitis by numbing the tissue and reducing nerve sensations of pain.
You might have tried icing your foot with a bag of ice but you know how hard it is to keep it in place and the worst of all, you can't move when you have it on your foot.
This ice wrap allows you to move and just let it do the job without you needing to hold it in place.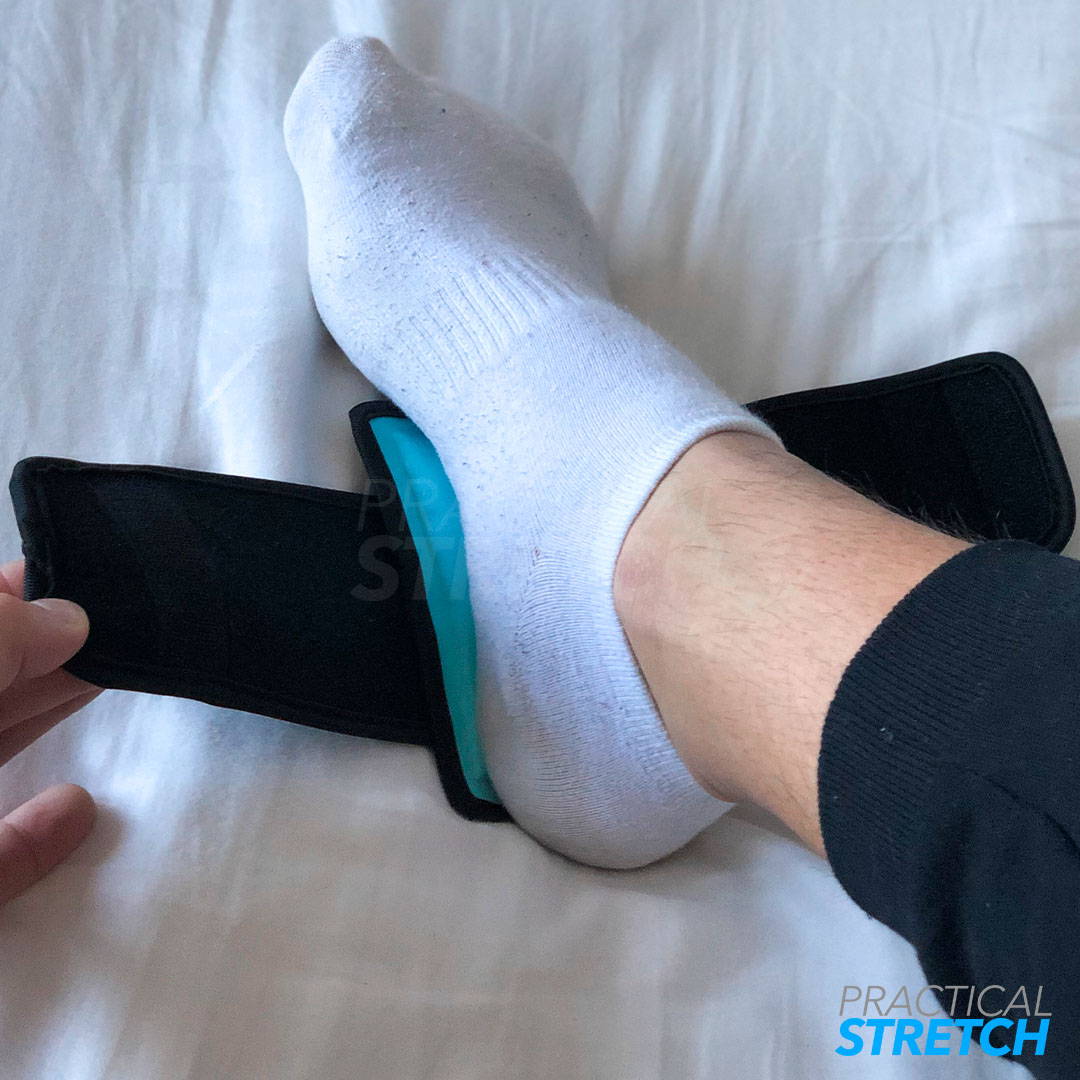 The Plantar Fasciitis
Night-Splint
The PracticalStretch Night-Splint works by keeping your your feet in active mode so that you get a nice stretch all night long while you're dreaming so you can wake up with less plantar fasciitis pain.

Sleeping in this position both shortens the plantar fascia and allows you to recover from plantar fasciitis faster.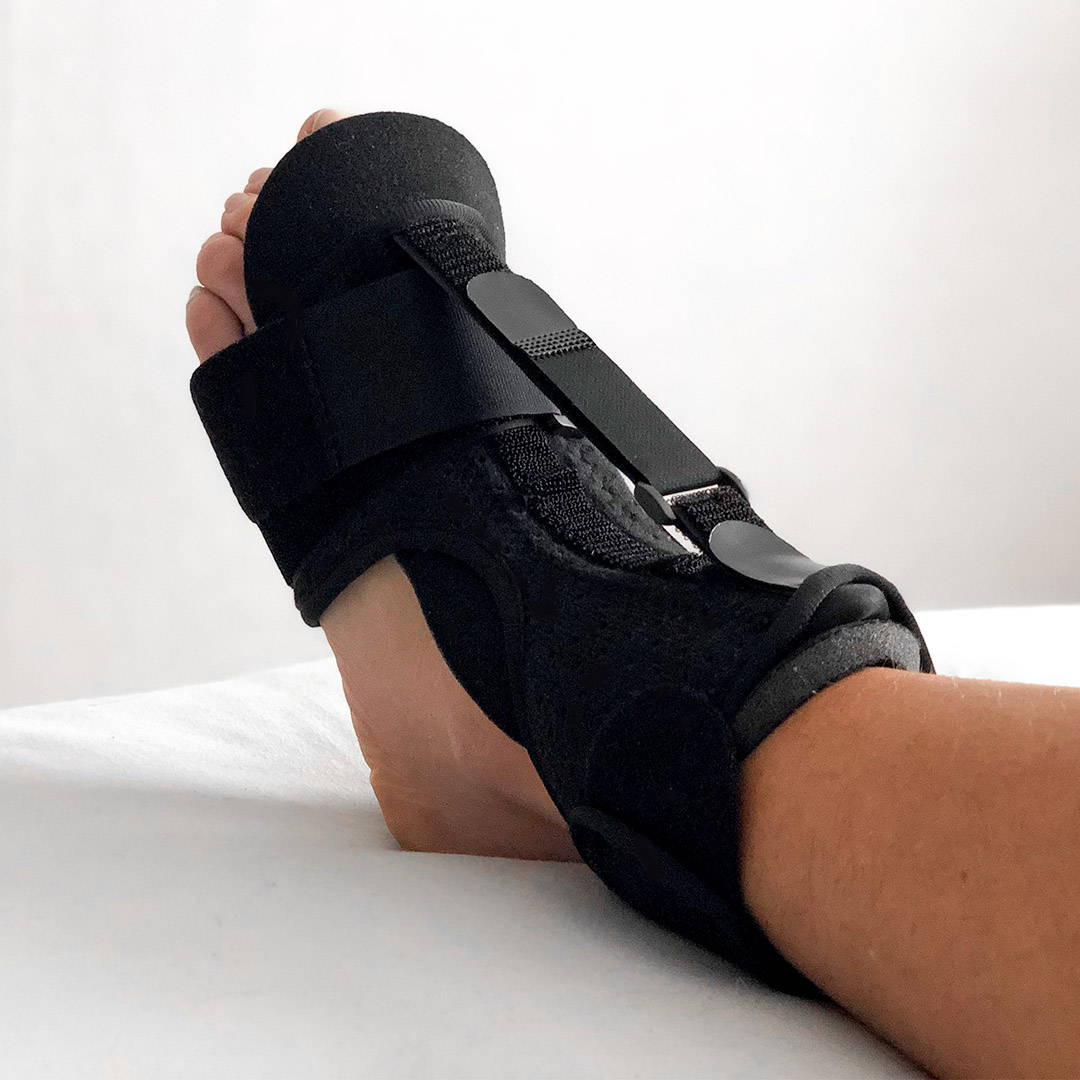 The Deep Foot Plantar Fasciitis
Massager
The Practical Stretch™ Deep Foot Massager helps you start your day in comfort by giving your painful foot the best massage ever.
It's your plantar fasciitis resolution aid that helps you get through your day with less heel and foot pain.
It helps you massage the painful areas of your foot caused by plantar fasciitis so you can get back to running again without being limited by pain and limping ever again when waking up.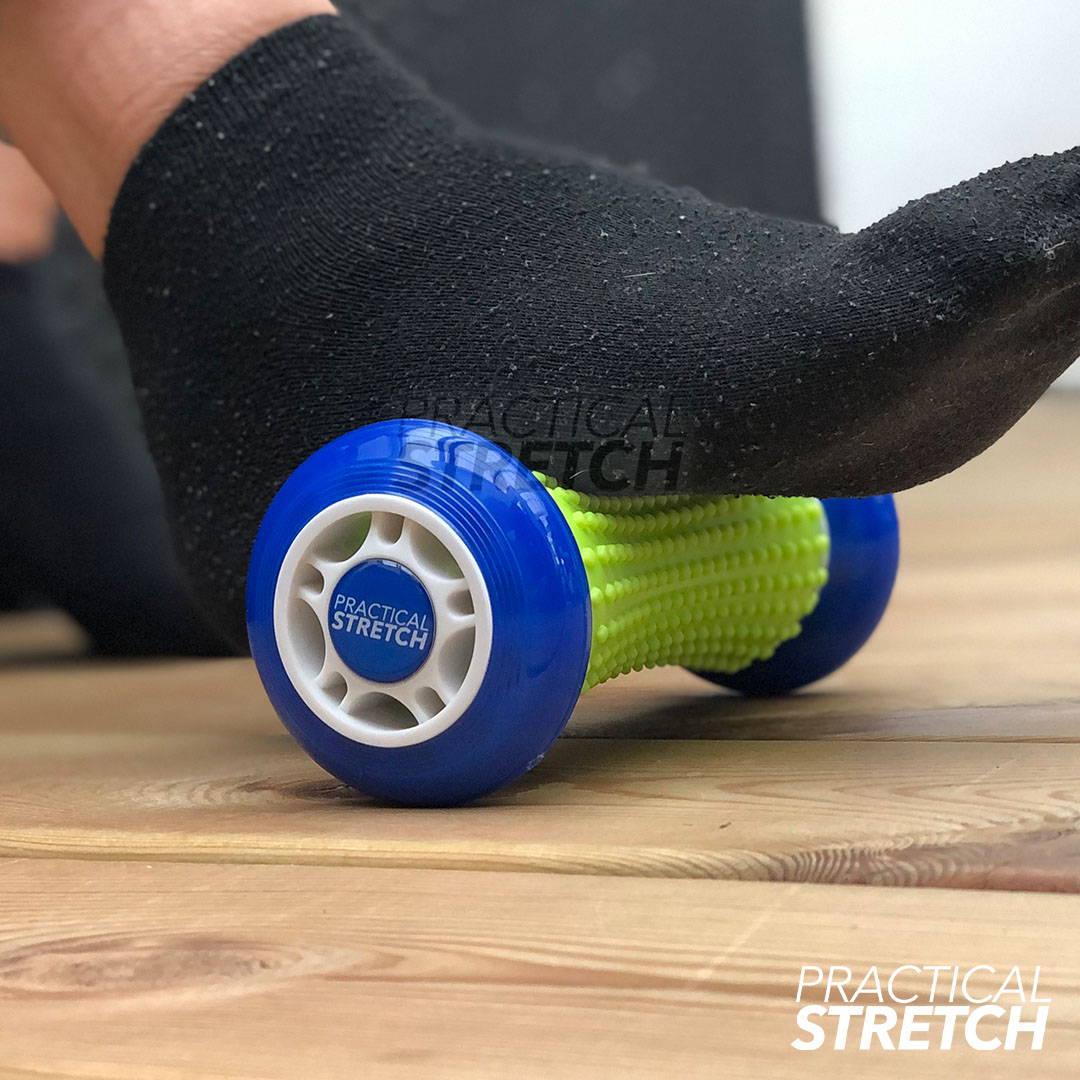 The Plantar Fasciitis
Deep Stretch Belt
The Practical Stretch™ stretching belt takes your plantar fasciitis pain and throws it out of the window so you can get back up on your feet again and live an active lifestyle without any limitations.
Our stretching belt simply helps you to get your feet back to 100% again so you can walk and be active like before and keep it that way.